OVERALL RATING:





For everyone who thinks lyricism is dead and that creativity in hip hop is no longer existent, we should play them some Nino Bless. We have all heard the phrase, "levels to this," right? Insert the ILLUMINATI REJECT project to that sentence and walk away. This project is probably one the strongest ones to meet our review gauntlet yet.
Admittedly, at first listen, it seemed that the project was going to have an average rating, but as the review process continued, we found gems in bar after bar mixed with some quality production to present something rap fans will definitely appreciate from both sides of the proverbial lyricism fence.
From the first half of the project, tracks like The Rise, Turn Around and Bamboozled provide the perfect example of his ability to not only rap, but DELIVER his words with exact precision.
Our playlist vote went to Silver Bullet feat. Cambatta. This is one of the most versatile tracks on the project, and it's lyrically bananas! With more of a southern sounding production, its combination is a lethal dose of music.
It's hard to truly criticize this project. The only real weak points to the album were some minor mix issues, like dropping the high hats in This Song Might Get Me Killed, and a lack of some breakdowns in the beat for Bamboozled. Additionally This Song Might Get Me Killed was a very long song. If they made a shorter version balancing verses and vocals, it might make some serious waves.
Overall, this project is one of the strongest examples of how to create your own genuine sound and creative brand through music. Everything from lyrics, production to the delivery and mix was on point. We would recommend this anyone enjoys rap music, period. You can download it free on DatPiff.com on the link below and see one of his videos off this project below.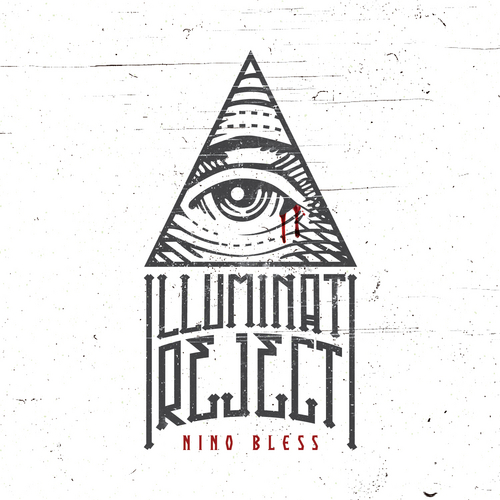 MIXTAPE DOWNOAD LINK:
http://www.datpiff.com/Nino-Bless-Illuminati-Reject-mixtape.642635.html
Twitter @NinoBless
ALBUM RATINGS

Production:
Lyrics:
Mix:
OVERALL:
Please
click here
for more information on guidelines for our bootslap rating system.