Exclusive Interviews
Exclusive Interviews
Sunday, September 22, 2013 • Eric Gomez
AYCH came by the lab to talk about his upcoming release, POWER, which we got a preview on. imagiin360 discusses the concept, some of the tracks and AYCH's outlook on life, music and his overall goals.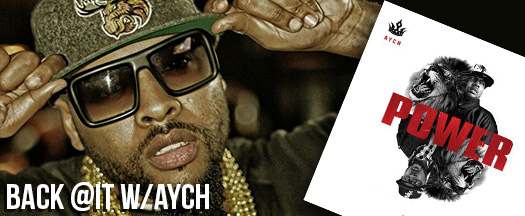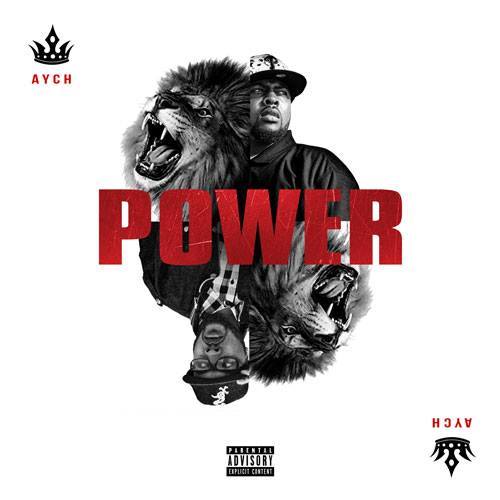 Check out AYCH at any of the following links:
Wednesday, December 21, 2011 • Boot Slap Films
We caught up with JINX at his Album Release party at Crowbar in Ybor City, FL early November. Peep the promo out and see some clips from his performance that night.
Wednesday, June 8, 2011 • Muneca
According to Street Ways a year in jail made this young artist truly believe in his talent; allowing him to hone in on his skills and love for hip-hop.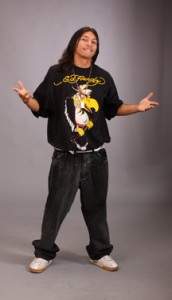 Street Ways, formally known as Michael Ortiz was born in Blue Island, IL. and raised in Tampa, FL. Street Ways is seen as an incredibly talented performer. His stage presence speaks for itself. Having a few bumps in the road here and there has not yet stopped him from pushing to where he wants to be. According to Street Ways, a year in jail made this young artist truly believe in his talent; allowing him to hone in on his skills and love for hip-hop. As all artists usually are, he has his egotistic ways about him. He says, "
If I was a DJ or a promoter I would be looking for the artist that wants to raise the bar but instead they want the guy who can raise their bar and that's not me!
"
When asked about haters in the game Street Ways shrugged it off, merely saying "I will show love. Tag your shit on Facebook because I fuck with you. I will name drop and do a song with you because it's an extra respect that came with it. If you're humble around me then I will definitely be humble around you. If you show love I will definitely show love too, but haters come from all different angles I look different I sound different and that's just me."
When did you first start rhyming?
I started writing a long time ago, but by the time I got out of prison in 2007 I decided to start with "Miss America". It was just a shot in the dark, but I wanted to just get it out there that this is what I do and I'm good at it. And hopefully it was something so commercial that someone would take notice and blow me up over night.
When I was a kid, I thought that our city was going to "blow up" back in the day. Now that I see [it] I'm putting myself out there to be that nigga, I WILL be that nigga!
How does the impact on hip hop today effect the way you put yourself out there?
I live a real life and my best biography would be my songs and how they play. There are too many gimmicks. Artists have lost the element of realness. Too many people in tight clothes and shiny shit. Everybody is so decorated now a days. I'm trying to be the one that you can tell my music, personality, and swagger, will match up with who I really am.
What artist is your biggest influence today? Past?
Past- Tupac. Right around the time him and biggie died is when I stopped listening because it started getting kinda gimmick. I'm an artist myself cause its all a competition. I cant sit here and name drop because everyone is about to be my competition.
How long have you been actually performing?
2008 is when I started at Murphy's and Rice Lounge. I also opened up for 2 pistols at Strokers with Chuckie Boy, and that was my first performance. I also opened up for Paul Wall back in April.
-Only being in this game for 3 years… Do you honestly believe that you deserve the recognition as all the rest? What do you have that the fans want that other artists haven't already given them?
What does a real fan look for in an artist? Is he who he says he is? Is his talent up to par.? Is his personality? Poll people and school them on my music and guaranteed 8 out of 10 people will say I'm right about myself.
Where do you see yourself in 5 years in the music industry
In 5 years I'm going to be (hands over face) oh man… (silence) hmmmmm I can't really say the details. But definitely 5-6-7-8 years of hard work WILL pay off!
Who would you like to colab with in the future? Anyone!
Anyone…. Anyone? Sade! She is a great musician with a beautiful voice. She sings like Pac …used to rap. She can change her mood, and I respect her.
Ultimately what message are you putting out there with your music? If any!
You could be yourself no matter what yourself is, and be able to make it far as long as you have morals and principles. If you posses all those things then you will receive just all around respect. You can be anything you want to be in life. And that's a position of power!
Where do you draw your inspiration?
The extreme negatives that I try to make extreme positives in my life.
Have you heard of BootSlapRap.com?
I have. I see people posts on face book. Flyers. I think I seen maybe flyers around the area.
As a hip hop head, I would definitely have to say that Street Ways is an artist to look out for. Be on the lookout for his new and up-coming tracks "Find Out" and his video "Make It Love Me". You can find the video on youtube at
http://youtu.be/aoeoH0BPQko
.
MUNECA @BSR