ARTIST(S):
Aja Lorraine & Wally Clark
ALBUM:
Red Sky
OVERALL RATING:





The RED SKY album is probably one of the most unique projects we have gotten the chance to review. It's definitely an experimental project featuring Aja Lorraine's vocals mixed with Wally Clark's production. Let's also be clear, this is NOT a rap album. If you enjoy listening to R&B like vocals over various styles of production, and you enjoy the more eclectic styles of music; this would be the album for you.
This album was more abstract in its content and production, and didn't necessarily follow the standard formats for verses, hooks, etc. It seemed to have a more organic composition to it overall.
The ability of Aja to blend her writing and delivery to the production definitely showcased her strength as a vocalist. The melodies were absolutely unexpected in many of the tracks, but made sense.
One of the key factors that gave this album a good rating was the mixes. Most of the tracks were well balanced. The clarity in most of the tracks is what made this a smooth listen.
Tracks like
BEEN AWAY
could have used a little less on the synths, and
WHAT KINDA CAT
had some horns that would have been better more prominent in the mix.
While the production had a good range even within tracks, with drops and sequences that created various moods within the songs; there were some tracks like 1 SIDED LOVE and SKIN TO SKIN that seemed a bit monotonous after a while. The best songs were those that had a variety of sequences where Aja would follow the moods it created.
Our top picks for this album are
REPO CHICKS
,
WHAT KINDA CAT
and
RED SKY
. Check those out and let us know which ones are your top picks.
Overall, if you're looking for something more experimental and less Hip Hop; this is a good project to check out. There are links below with streaming and purchasing options.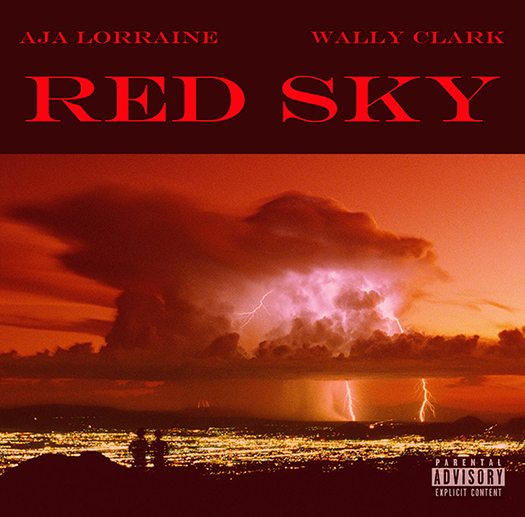 PURCHASE/STREAM THE ALBUM:
https://itunes.apple.com/us/album/red-sky/id723330730
http://www.cdbaby.com/cd/ajalorraineandwallyclark
http://wallyclark.bandcamp.com/album/red-sky
http://www.amazon.com/dp/B00FYEQ09W/ref=cm_sw_r_fa_awd_OG-Asb19CG2QA
Production:
Lyrics:
Mix:

OVERALL:
Please
click here
for more information on guidelines for our bootslap rating system.