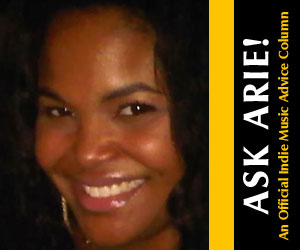 "
Arie, Is it my publicist's job to book me for shows?
"
____[at]hotmail.com
Ummm... NO! [Laughing] if publicists wanted to book people for non-promotional performances and manage their entire careers, we would be managers....
Although lines can become blurred depending on how hands on your public relations rep may be, normally publicist have nothing to do with getting you booked for concerts, music collaborations and other back office business, these are the responsibilities of your manager.
A publicist's duties vary from client to client but typical representation may include but not limited to:
Get positive press coverage for his/her client
Pitch and handle all interview requests
Organize press tours
Network with journalists and bloggers
Event RSVP
Build awareness of talent via print, radio and online social sites
* These are just a few of many general responsibilities
If done the right way in conjunction with a well-organized marketing campaign along with client/ management participation you should gain that much needed exposure making it easier for your MANAGER to book you for shows etc. There's no one thing or person that works better then another when it comes to building a successful career in entertainment. Everyone must do their part.
Good Luck!
Do you have something you'd like to know? Send me an email: contactsaidarie[@]gmail[dot]com and on twitter at:
www.twitter.com/leirapr_ceo