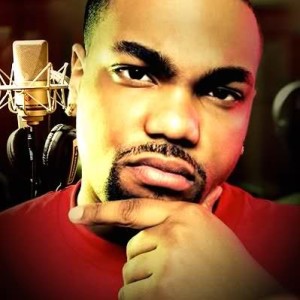 Artist:
Cambatta
Mixtape:
Smoke & Mirrors: The Porch
OVERALL RATING:





Without a doubt, Cambatta has been a boot slap favorite for a while with good reason. His ability to weave random mental pictures with insightful messages makes him one of the more respected emcees. This mixtape is no exception to the consistency he puts out, and anyone who is a Cambatta fan will not be disappointed by this release.
His conversational rap style does his intro justice, with flutes bringing in a smooth, feel good type of vibe on the production. Despite his laid back style of delivery; his lyrics are rampant with clear wordplay over strong punch lines. Listening closely, tracks like Brief Conversation unfold with the following lines, "As I analyze life, question every facet / like what it really takes to get that legendary status."
His genuine feelings seem to come out on this mixtape, and anyone who enjoys analyzing life will appreciate his views and presentation of experiences and thoughts.
Like with most lyrical artists, there's always a smoke song, and Cambatta doesn't hesitate to drop one on his project called, The Chronic. Though it doesn't sound any bit like a Dr. Dre masterpiece; this artist paints his own legendary work with a feature from Rafijah Siano. This track is a definite repeat "offender" on the radio controls.
The thing with this project is that it's an easy mixtape to play on repeat and enjoy the vibe to. The mixes and production are strong and clean; and the composition of the music from the beats to the lyrics are simply THAT good.
The only downsides from this side that we could identify on this project were a few mixes that could have used more power on the kick frequencies and a few clean bass drops that could have filled in some air on a few tracks. Harry The Tubman was one of those tracks that were really great in concept and composition; but the mix took a little away from the impact of it. Nonetheless, listening from a lyrics and beat making perspective; the tracks that had these issues were still CLEARLY great tracks; which resulted in a high rating.
Overall, the album is SOLID. There's no question those who enjoy lyrics, laid back and heavy beats along with clear messages will appreciate what Cam brings on this project. This will definitely be on our MP3 rotations.
ALBUM RATINGS

Production:
Lyrics:
Mix:
OVERALL:
MIXTAPE DOWNOAD LINK:
http://www.datpiff.com/Cambatta-Smoke-N-Mirrors-mixtape.442431.html
ZEITGEST HAZE VIDEO

SITE LINK:
http://phantomedigital.com/cambatta/