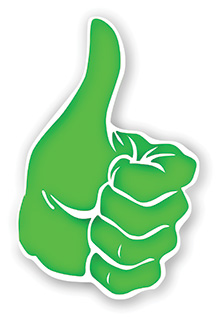 The PRO Argument
The most obvious person to benefit from P2P business models are promoters. They gain traction on their event by utilizing various outlets to increase awareness around the production. In addition, they gain the added value of outside fan-bases to introduce them to the overall brand of the production company.
In order to gain this same traction without P2P, a promoter would have to have a budget for radio, printed media and online press to have the same results. While some promoters still utilize this approach, they have become far and few in between because the savings of having an impromptu street team is so much cheaper and just as effective.
ISN'T THE PROMOTER CUTTING CORNERS?
Many entertainment companies that follow this business model will argue that this is not a case of cutting corners.
They will argue the following:
The risk is ALL THEIRS and the simple request of payment or sales is optimal for the benefit of the artist.
An artist should prove their worth in marketing and promotions to qualify for the show.

If an artist is serious about their business, they will invest in themselves like the promoter has invest in their show.

The promoter has the right to deny or put restrictions and guidelines on how artists are given an opportunity on the showcase. It's their show, and their business, so who is anyone to say they are wrong for that?

LET'S TALK ABOUT RISK
When a promoter talks about risk, let's validate what that really means. A lot of artists don't fully understand what it takes to put on a show, so let's explore some possible areas of risk that must be managed effectively by a promotions company.
BUDGET RISKS:
Every promoter has to establish a budget for their evening. Whether it's a one night event or a weekly event, there is a set budget for putting on a show. It takes costs into account that range from venue rental payments to print and radio media for those who have radio promo budget dollars.
Managing this budget to utilize the most of the money on hand and continue growing the brand is a delicate balance and involves negotiating the best value for the best price including but not limited to: celebrity walkthroughs, radio personalities and branding, street teams, security, door people, etc.
REVENUE RISKS:
The key to promotions is PEOPLE. In order to be a successful promoter, you have to be able to bring people into your event. This makes the competition much fiercer, and the risk of having less people always impacts the business at its core. For this reason, promoters are usually most concerned about what will being the crowd as opposed to what "sounds good," and this is actually sound business reasoning. If it doesn't bring bodies, it doesn't make sense, simple and plain.
COMPETITIVE RISKS:
Competition will always be a risk in any business. In promotions, the need for alliances that foster brand growth is critical, so promoters must be sure that they are creating an environment that is loyal to its brand and overall goals. Making a name for yourself is synonymous with putting on the best shows. Whoever has the best shows gets the crowd that night.
BRAND RISKS:
One of the less obvious, but more important risks that promoters undertake is the perspective on their brand. Branding is a major part of promotions as there is no one face to promotions; rather, it's a name of an entertainment company and their quality of production that makes or breaks them.
These risks make it important to minimize the possible break points, and require more assurances that these risks are addressed within the business model on a consistent basis. With this amount of risk and the changing tides of the market; promoters find it more beneficial to create more revenue streams to provide better safety nets for their investments.