Artist(s): PRO
Album Name: I Need Therapy
Year of Release: 2011
Overall Rating: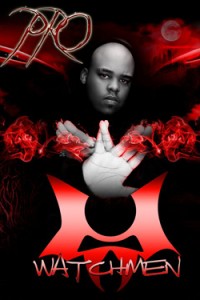 Y'all have heard of Watchmen by now, so you should know the emcee they call PRO. His lyrical ability is undeniable, much like the rest of the crew, and he has now released a new album called, I NEED THERAPY; which for the most part feeds that inner-lyrical person that enjoyed the sounds of Rakim, Wu and the like. This album, though not as strong as I had hoped for was indeed a good listen.
The intro titled, "Dark Passenger" lives up to its name with the creepy intro; and when PRO begins rhyming, you almost feel like your listening to 90's Rakim. That is not to say it's a bad thing because lyrically, the talent is most definitely there.
One thing that was very clear is that PRO was attempting to paint a lot of stories throughout this album, and he does very well with tracks like "Where" and "Sunshine" that includes singing vocals. Most of the feel for these tracks is deep and soul-ish. It was definitely NOT what I expected to hear, but I kind of enjoyed the fact that it was different, and I appreciated the range of music he implemented into the production. Tracks like "The Truth", "GO" and "Dangerous" were definitely REWIND WORTHY tracks, so be sure not to miss listening to those on the album.
Overall, the Mix on this album was pretty good. Tracks like "The Truth" had some smooth lows, and overall the blends of frequencies were very clean. You can hear a VERY GOOD separation of sounds in the track called "Where".
There weren't a lot of downers in this album, but a few key points to work on that dropped the score a little. "Encontramos" was a good track to bring the bilingual hook, but the delivery could have been a bit smoother on this one to match with the beat. His delivery was great for what it was, but this track needed something with a little less attach on the delivery. "I Will" was not as impressive as it could have been with a better mix on the higher end frequencies.
For those who like LYRICS, this is a GREAT ALBUM and serves its purpose well. For those who are looking for something a little out of the box, it may be a hit and miss for you.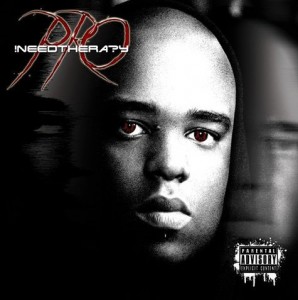 ALBUM RATINGS

Production:
Lyrics:
Mix:
OVERALL: