Artist(s): Ruste Juxx
Album Name: Adamantine
Year of Release: 2010
Overall Rating: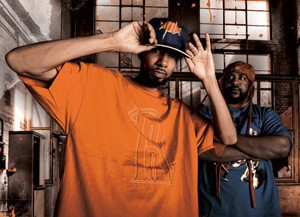 From the start, Ruste Juxx has been a moving force in the most recent years of Duckdown Record's vast history in the Hip Hop scene. His murderous delivery and his ability to put together dominant wordplay has earned him a crown of own. Hailing from "Killa" Crown Heights, his newest album, Adamantine helps to continue his reign united with UK master of production, Endemic.
The album opens with an introduction to the word "Adamantine," in order to provide the listener with a basis of understanding. This is simply the foundation and beginning of a fully loaded album with heat at every track played.
As the album continues with "U Know What Crime It Is," featuring Sledge; it becomes apparent that executive production did a good job in deciding the order of tracks. The fluidity between tracks maintains throughout the project, providing the listener with perfect transitions to keep the pause button on the backburner.
Most of the tracks match each emcee creating a great chemistry between the production and song writing. This album definitely emits artistic quality, which is something hardcore hip hop had been missing at times. Tracks like "Music to My Ears" give us those scattered heartfelt tracks that keep Ruste's image at the level of the listener. Everyday life music has been the lifeline of Independent Music and this album is no exception to that strength.
While the album is definitely a banger from start to finish, there are a few moments that drop the ball, but the rarity of them is what makes this project impressive. In the "Thrill is Back," the hook had a GREAT concept, but could have used a more intense delivery or a bit narrower mix to bring in the sound tighter. "Music to My Ears" also could have used a bit more of the female vocals throughout the track and "Killa Crown Heights" didn't truly stand by itself as an outro enough.
Overall this album will reign as a BootSlapRap.com CLASSIC! From DJ Furious P's cuts, Endemic's production, Ruste Juxx's "certified Monsta" drops and the features from artists like General Steele, Supreme (the rep!) and Skyzoo provides it that Duckdown STAMP it most definitely deserves.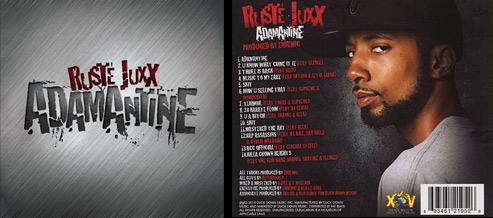 ALBUM RATINGS

Production:
Lyrics:
Mix:
OVERALL: