Original Article @ http://www.bmi.com/news/entry/552948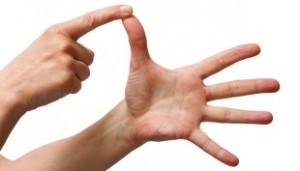 As a new songwriter, you may be overwhelmed by all there is to do when it comes to moving forward in your career. I'd compare the approach of this article to eating the elephant one tiny bite at a time. In other words, by being patient, organized and methodical in your daily work as a songwriter, you're guaranteed to make steady progress in your career. If you follow the suggestions below, the results won't be immediate, but when you look back after six months or a year, I think you'll be amazed at how much you've accomplished.
By Cliff Goldmacher
1. Do One "Business" Thing Every Day. This is the musical equivalent of eating your vegetables. They may not taste great but they're good for you. It's the same with the business side of music. We all know how much more fun it is to play the guitar, sing and even write compared to making phone calls, sending emails or following up on something you've already submitted, but if you're hoping to have financial success with your music, then they're all equally important. By making the rule that you'll do one business thing every day means that at the end of a year, you'll have done 365 things to further your career above and beyond your songwriting. I guarantee that's more than most.
2. Join/Start A Songwriting Group. Getting yourself to write on a consistent basis can be a real struggle. Writing is emotionally draining and tough for most of us to do in a vacuum. Ironically, I've found that even we creative types like assignments when it comes to our writing. By joining a songwriting group where you're required to bring in a new song or a rewrite of an old song every week, you'll have the additional motivation of being held accountable by more than just yourself. It really does work. If you're not aware of any existing songwriting groups in your area, make it a point to get to local writer's nights and reach out to other writers about starting a group. By simply showing up every week and doing the work, you'll find your songwriting muscles getting stronger no matter whether you agree with all the group's suggestions or not.
3. Don't Wait For A Publishing Deal To Act Like You Have One. If you find yourself thinking that if only you had a publishing deal then you could write every day, get great demos and have your songs pitched, then I'd humbly suggest that you've got it backwards. In order to get a publisher interested in what you're doing, you need to behave like you've already got a publishing deal. This means you'll be infinitely more attractive to a publisher if you can show them a body of work that's well written, well recorded and maybe even includes a cut or two. Don't wait around for the affirmation of a publisher to get up every day and do the work. In fact, if you get to the point where you can do all of the above on your own, you might look up to find you don't need a publisher after all.
4. Make One Song Pitch Every Week. Having exceptional songs and beautiful recordings of those songs is a great start but in terms of getting them recorded by other artists or placed in a film or TV show, they might as well not exist if you haven't shown them to anyone. I know this sounds obvious, but, as songwriters, we get so wrapped up in the creative process that we somehow, amazingly, seem to forget that until someone in the industry has heard our songs, they can't do anything with them. This means you need to begin your search for outlets for your music. There are industry pitch sheets and organizations out there that can help put songwriters together with industry folks looking for songs. Make it your business (see #1 above) to find out about these pitch sheets and begin the process of submitting your songs when you see an appropriate opportunity. If you do this once a week, you'll have pitched to 52 separate opportunities by the end of a year. That's a significant number.
5. Reply Promptly To Any Opportunity, No Matter How Small. The likelihood of Faith Hill calling you to ask if you've got a song for her is small but you should treat every email or voicemail from someone regarding your music as that kind of top priority. If another songwriter reaches out to say they liked one of your songs they heard you perform at a writer's night, reply quickly, even if it's just to say thanks. You never know when a causal contact could turn into something more significant. Our industry is full of stories of songwriters getting their material cut in the least likely of circumstances. All this is to say, there's no percentage in ignoring or putting off any opportunity no matter how small it may seem at the time. By acting professionally and responding promptly to anyone and everyone who reaches out about your music, you'll be sure not to miss something huge that might appear insignificant at first glance.
As I'm sure you know, there's no one way to have success as a songwriter. That being said, you can certainly improve your odds by staying patient, working consistently and treating your career with the respect it deserves.
Cliff Goldmacher is a songwriter, producer, session musician, engineer, author and owner of recording studios in Nashville, TN and Sonoma, CA. Cliff's site, http://www.EducatedSongwriter.com, is full of resources for the aspiring songwriter and his company, http://www.NashvilleStudioLive.com, provides songwriters outside of Nashville with virtual access to Nashville's best session musicians and singers for their songwriting demos.
You can download a FREE sample of Cliff's eBook "The Songwriter's Guide To Recording Professional Demos" by going to http://www.EducatedSongwriter.com/ebook