"How do I go about putting together a press release/press blast for a song for an artist I represent?" - Justin W.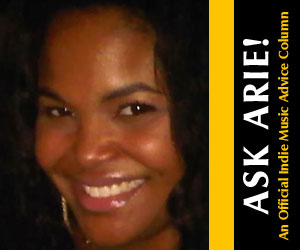 Despite what most think press releases are quite simple to draft. Especially if you stick to one important rule "Keep it simple!"
Seriously, especially when it comes to announcing the release of an artist's new song, event, and things of that nature. Now, you say "Gee Arie, why must I keep it simple and as direct as possible?"
Fact, your press release is one of millions sent to various media outlets and daily news wires. You ONLY have 15 seconds if that to convince editors and program directors why they should cover, interview or attend what your press release is announcing. Don't lose their attention trying to sound overly professional and wordy with nonsense no one cares about. Cause, please believe, you will get passed over to the trash w/in the first 3.5 seconds if your point doesn't appear to be in the next sentence. Think I'm lying??... Try the wordy game and keep me posted on your results. [Laughing]
Press releases are nothing more than the 5 "W's" and 1"H" (depending on the topic): Who, What, When, Where, Why and the occasional How. [Takes you back to grade school right? Go figure.] Hell some press releases are literally in the format of:
FOR IMMEDIATE RELEASE
Contact Info (Blah, Blah, Blah)
Title
(Sub title)
WHO:
WHAT:
WHEN:
WHERE
WHY:
HOW:

###
(Indicates end of release)
While other releases are in the invisible format, without listing each "W" factor. You may use whatever format floats your boat. Below are a few links to some very useful sites with FREE press release templates. Also, a great resource is Google. By Google-ing press releases similar to what you're trying to draft, you'll have a better idea of how such releases should look.
Good luck!