"Ayo Arie, I've been sending people my music through email and been receiving mad responses asking me to remove contacts and s%#t from my list. What should I do?" - Amhir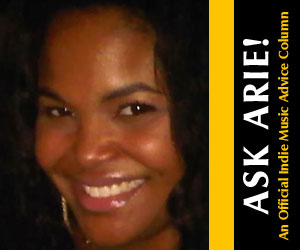 My question for you:
Are you spamming people? [Laughing] Please keep in mind, if each person you "share" your music with, didn't voluntarily give you their email then YES you are spamming them and should remove them from your mailing list(s).
I'm not sure you fall into these categories, however in this industry there are two main ways people get the email addresses of those who they don't personally know: ONE: From some idiot who contacted them and a million other people without knowing proper email etiquette aka "BCC" and TWO: They are gifted with the alpha and omega of email lists of both industry insiders and pop culture civilians via a good "industry" friend who slips it to them with a note that says "you didn't get this from me!".
If this is how you've been able to contact thousands of people, then STOP IT! You don't want you or your music to be looked at as spam.
My advice..... The best way to share your music with those who actually give a crap is to get creative when you have people's attention. Pass around an email sign-up sheet during your live performances and events. Those people in attendance OBVIOUSLY have interest in you [Laughing] OR set it up where in order for people to be able to download your next great piece of musical work for FREE, they must first sign up for your mailing list. (This may also entail you having fans, but I'm sure you're already working on this process) [Laughing]
So with those two suggestions, take a moment and clean up your current email lists and get started on finding ways to properly collect the contacts of others.
Good luck!
Do you have something you'd like to know? Send me an email: contactsaidarie[@]gmail.com and follow me on twitter at:
www.twitter.com/leirapr_ceo