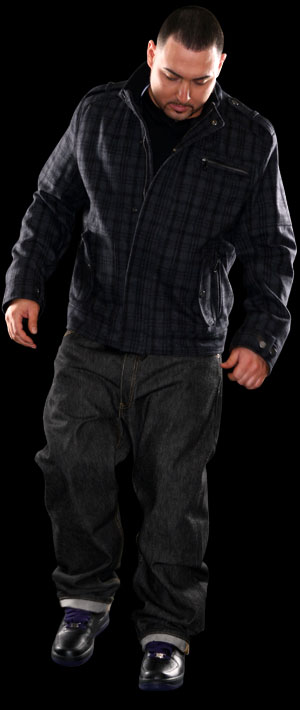 Artist:
A-M-P (Tampa, FL)
Mixtape:
Field Vision
OVERALL RATING:





With the cover art of William Cooper's "Behold a Pale Horse," and titled, FIELD VISIONS, A-M-P makes it clear that his art is more than just rap music. Opening the album with an acapella over war sounds on "Draft Day," the feel of the album seems to be more political in nature but definitely takes quite a few turns throughout the playlist. It's safe to say that A-M-P doesn't necessarily stay in any one lane on this album.
Tracks like "Good Mood" and "Friends Mutual," put an unexpected twist on his style. Though it's versatile (and versatility is generally a good thing), it could also divert some listeners to pick and choose tracks as opposed to listening to the whole project in one take.
An obvious strength of the album is his more conscious tracks like "New Nation" where the wordplay picks up a bit, and his ability to paint the concepts through lyrics work well. A definite REPEAT TRACK would be "Someone to Hold" that has a strong vocalist hook, and the verses tell a clear story for any listener to sink into.
The production and arrangement of most tracks give them a good vibe and the mix on this mixtape was absolutely clean. The sound from track to track was even and there weren't much weak points on the mixes track by track. The mix held a lot of the weight in the final overall rating on this review. Minus a few bumps in levels here and there, we couldn't complain about this one on general sound at all.
While this project was generally well done, it didn't stand out a lot in regards to wordplay and delivery. The content was great and topics ranged from relationships to 120 lessons, but there wasn't enough fluidity between tracks; and sometimes the delivery was a bit too mellow on some tracks like "Good Mood." There were times when the laid back approach could have used a more lively approach.
Another pain point for this mixtape would be some of the hooks on tracks like "Shut 'em Down" and "Two Bad Chicks," which could have used a little bit of work on the hooks. It took away from the value of songs that had some potential.
Overall the album was clean and well diversified. I would like to see a more conceptual project from him in the future where he chooses a lane for that specific project and runs with it. A few of these tracks made it to our playlist. Get your copy online
ALBUM RATINGS

Production:
Lyrics:
Mix:
OVERALL:
Please
click here
for more information on guidelines for our bootslap rating system.