Artist(s): Annex
Mixtape: The Lost Era (2011)
Overall Rating: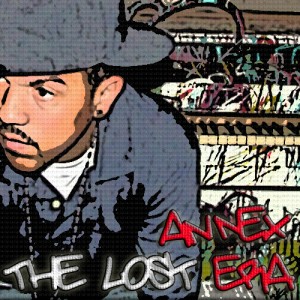 OK, so it's been a while since an artist has completely impressed me in both lyrics and delivery. Annex is one of those artists that seeps quality in every aspect of his mixtape. For the Hip Hop enthusiast, this mixtape will be a breath of fresh air and a definite "bar-raiser" for many.
Opening up with soulful melodies in production, and well-delivered wordplay, from start to finish, there's very little bad to say about this mixtape. "History Repeated" sets the stage for his real life outlook on music and artistry by painting the picture of women who are left alone to raise children. We've heard this content before, but Annex's pictures are delivered quite differently as he tells his listeners to, "… remember that knowledge has an infinite wealth and history has a way of repeating itself."
He continues hammering away with track after track of straight heat with songs like "Coffee House" that display his lyrical genius along with a slick swing on production; to "Scratch On Em" that brings his more candid thoughts on other artists as he tells his listeners that his, "… crosshairs are aimed at any rapper that I question..."
One track of notable mention is "Never Be Free" that touches on the various world dilemmas that we at times forget in our pursuits for fame and parties. It can almost be guaranteed that Conspiracy Theory students will LOVE this track without a doubt!
Now, EVERY album and mixtape is never 100% perfect, so there are a few key downsides to some tracks on this mixtape, but most of them have to do with mixes or simply his reaching a bit far to sound a little different. Tracks like "Apologies" were a bit overpowering on the high end frequencies, and "City Life" was a bit overpowering on the low end frequencies. The "Show You How To Rock" track was simply just not fitting any other feel on the mixtape, and probably should have been pushed outside of this mixtape.
Other than a few hooks that could have been done differently and a slight drop in delivery in "Celebrate the BS," there's not much else to criticize on this mixtape. This is a MUST HAVE for anyone who truly loves Hip Hop music. Annex is most definitely an emcee from a LOST ERA!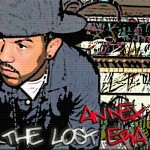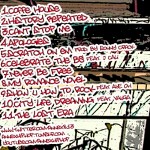 ALBUM RATINGS

Production:
Lyrics:
Mix:
OVERALL: